Thanks to everyone that picked up a print from AJ Masthay's last sale with us!
Today at 12pm eastern, we will be releasing a limited amount of artist edition prints we have from AJ for his recent 
Dead and Co.
 and 
Phil Lesh and Friends
.
All prints are in hand, ready to ship and will be on our homepage, 
Bottleneck Gallery
.
Linoleum block print - Fairway Green
17 x 26 inches
S/N edition of 10
$100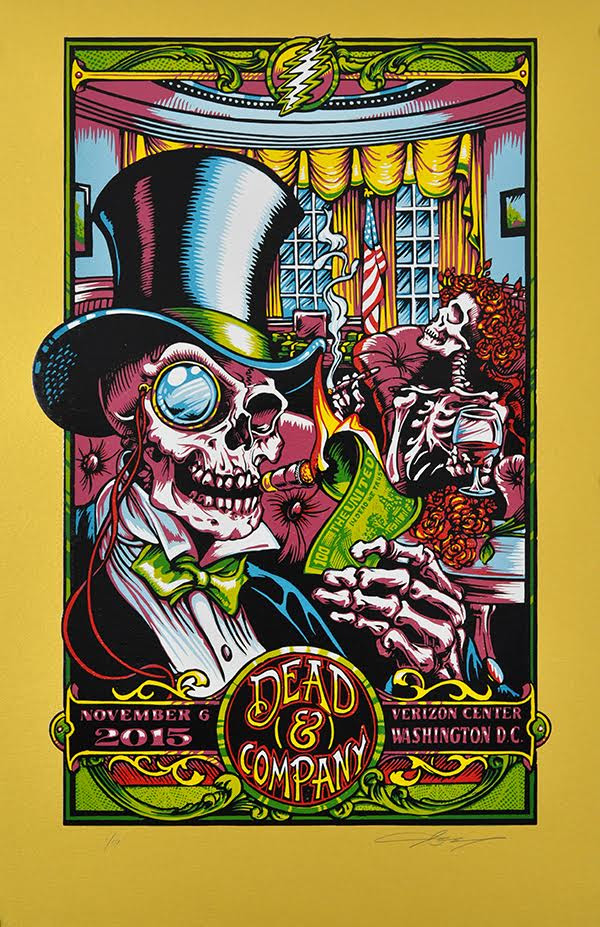 Linoleum block print - Fine Gold
17 x 26 inches
S/N edition of 10
$100


Linoleum Block Print - Sparkle Foil
17 x 26 inches
S/N edition of 15
$100



Linoleum block print - Regular
17 x 26 inches
S/N edition of 40
$40
Linoleum block print - Lava Foil
17.5 x 27.5 inches
S/N edition of 25
$100



Linoleum block print - Regular
17.5 x 27.5 inches
S/N edition of 40
$40



Linoleum block print - Black Marble
17.5 x 27.5 inches
S/N edition of 8
$100



Linoleum block print - Watercolor
17.5 x 27.5 inches
S/N edition of 1
$150